Small Kitchen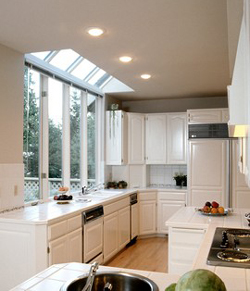 Small kitchens may a design challenge, but they can also be a step-saving model of efficiency. Host Joan Kohn checks in with designers Johnna McHugh, David Eisen and Sue Adams for great ideas for making small kitchens both functional and beautiful.
Even islands are possible in a small kitchen, if they are properly scaled.
A corner cabinet with doors that open out increases the amount of storage available.

Complex under-counter storage racks take advantage of dead space in a corner.